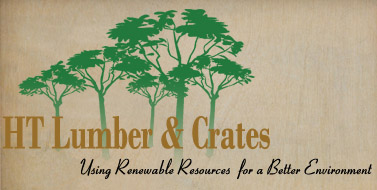 HT Lumber Custom Work.
We use HT, ISPM-15 certified lumber for a variety of custom packaging containers. Since our customers manufacture a variety of products in thousands of different shapes, sizes, and weights, and with differing degrees of fragility, our team has to be able to imagine, design, and build crates, boxes, skids, pallets, etc. to all these different specifications.
You can see various examples of these products on different pages within this web site. But just because you may not see something here that looks like exactly what you want, it doesn't mean we can't make it. Contact us for a free consultation and evaluation of your requirements. Challenge us!
At HT Lumber and Crates, outstanding service and value has always been the keystone of our business.   
ISPM-15 Certified for Export
Specializing in HT lumber, plywood, cut-to-size, crates, production platforms, closed loop pallets, skids, pallets, bracing, blocking and custom work.